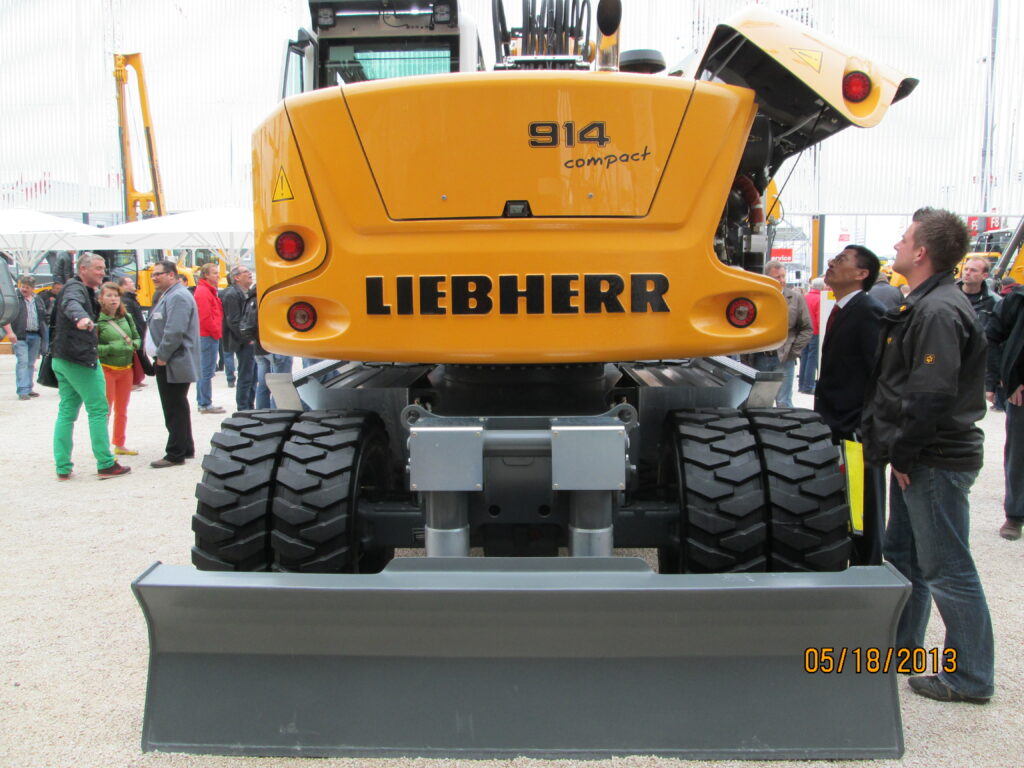 Caliber Tyres & Wheels currently has two types of tyres in its range. These tyres are suitable for mobile excavators up to a combined weight of 22 tonnes.
The design of these tyres is based on the customer's ease of use. To be able to carry sufficient weight, a wide tyre under the machine is often necessary. A wide tyre is expensive in material and therefore expensive to buy. If replacement is necessary, the costs are high.
Caliber has developed a system whereby two thinner tyres replace the wide tyre. The tyres can be used both as single and dual tyres. In case of wear on a part of the tyre, only 1 single tyre needs to be replaced. This is a lot cheaper than buying a new wide tyre.
Because the tyres have to be mounted on the rims designed by Caliber, a very strong construction is created and the tyres fit together seamlessly. Dirt and sand have no chance to get between the wheels. Of course, the correct tyre pressure must be taken into account.
The tyres of Caliber Tyres & Wheels are so-called Cover tyres. In the construction of the tyres, use is made of first class Michelin carcasses. By recycling these carcasses, we make a contribution to the environment.
Caliber supplies tyres in sizes 315/70R22.5 and 315/80R22.5. The tyres can be mounted under almost every mobile excavator. You will find our tyres under
Machines from Hitachi, Atlas, Liebherr, Caterpillar, Hydrema, etc.