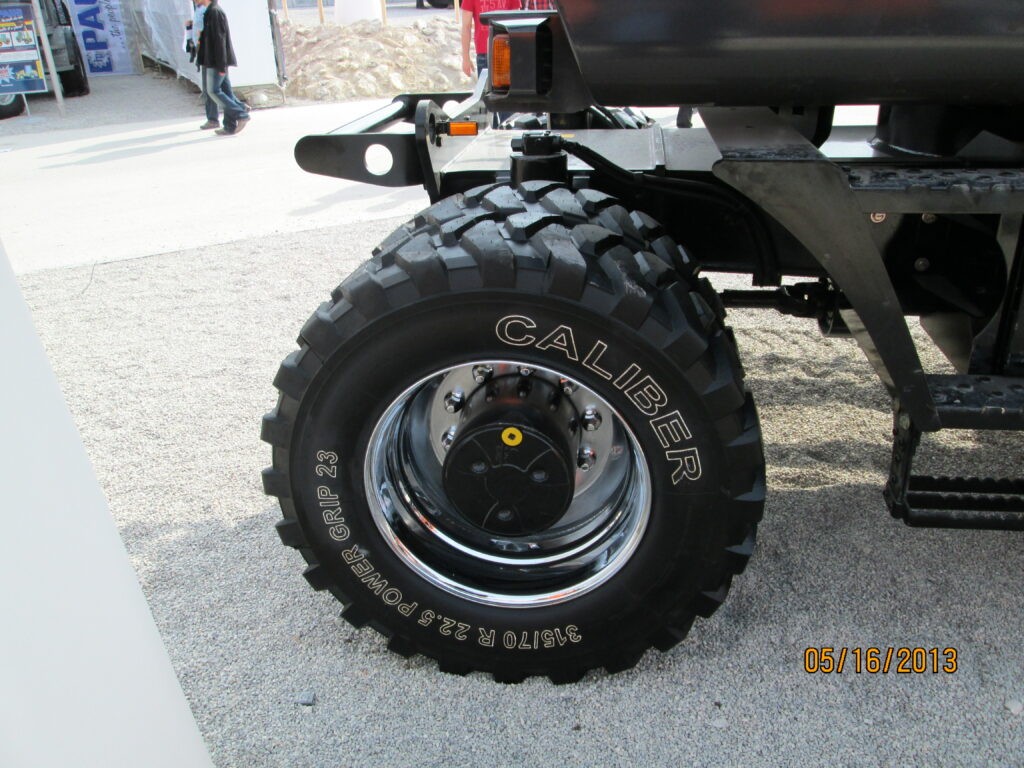 The Caliber Power Grip 23RE has the size 315/70R22.5 and should be mounted on the Caliber special rim.
Just like the Caliber Traction 404RE, the Power Grip 23RE can be mounted both as single-tyre and dual-tyre. When mounted as double air, no spacer is used.
As a result, both tyres sit tightly together, which gives dirt and sand no chance. Of course, the correct tyre pressure must be used for this.
Due to the flat tread and the rounded shoulders, there is reduced rutting. This tyre is extremely suitable for the heavier soil structure.
The Caliber Power Grip 23RE has a high pulling power, excellent stability and is competitively priced.
TecTechnical specifications
Tubeless montage
Strong radial carcass
Tread height 23 mm
Load Index 152 A7
Format for twin wheel mounting:

Overall height 1040 mm
Overall width 650 mm
Minimum tyre pressure
8.0 bar up to 18.9 tonnes
9.5 bar from 19.0 to 22.0 tonnes